Avoid long downtime and recurring IT issues with our professional IT Support services
Technical issues are frustrating and lead to low productivity and poor customer satisfaction. To avoid these obstacles, your business needs a reliable IT partner that will diagnose and resolve your IT issues quickly. For businesses in Torrance, the IT partner of choice is Complete Document Solutions.
Our certified and experienced IT Support engineers are always on standby whenever you need help with your technology issues. We'll work with you to troubleshoot your issues and find lasting solutions that take care of the problems once and for all, so they don't come back to drain your productivity again.
Partner with Complete Document Solutions, and you'll have a dedicated IT support system that can always count on to get the job done.
With IT Support from CDS, you'll also enjoy:
Fast response
Because when you need IT assistance, you need it now
Effective solutions
We fix your problems at the root causes, not just the symptoms
Decreased IT expenses
With your problems effectively solved, you can say goodbye to costly break/fix IT support fees
Peace of mind
You can focus on serving your customers, knowing reliable IT support is just a call away
IT Support from Complete Document Solutions provides your Torrance, CA business with: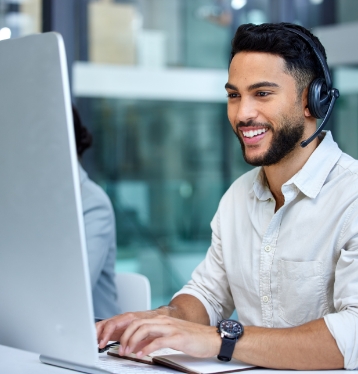 A team of dedicated tech professionals – Work with experienced computer engineers who will manage your technology 24/7 and provide IT consulting services
24/7/365 monitoring and management – All your IT networks will be managed and monitored by our team, around the clock
Data backup and disaster recovery services – You can count on us to prepare your business for unforeseen disasters through our regular data backups and customized disaster recovery plans
Experienced IT Support Specialists – Contact our expert IT support team to resolve your technology issues quickly
Sophisticated cybersecurity protocols – Through constant network monitoring and decisive action, our cybersecurity services will keep your business safe against cyberthreats.
Our suite of IT Services
When you sign up for IT Services at Complete Document Solutions, you'll gain access to all the services listed below.
Frequently Asked Questions
---
Grow your business in Torrance, CA with CDS' expert IT Solutions
We'll customize our services to meet your needs and budget
Simply fill out the form and we'll get back to you as soon as possible.