Cybercrime Defense Game Plan
Every Business Needs Help With Managing Its Tech.
However, choosing between an in-house IT team and a managed IT services provider (MSP) can be difficult.
Business owners have a lot of important decisions to make, and picking the right team of people to manage their IT infrastructure is just one of them.
Confused about whether to go with an in-house IT team or an MSP? This eBook from CDS will help you decide which option is best for your business.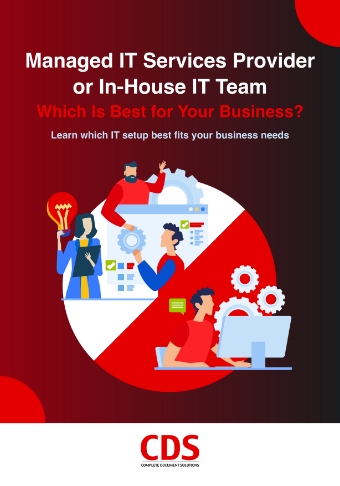 In this eBook, you will:
Discover the pros and cons of having an in-house IT team
Learn about the benefits and drawbacks of partnering with an MSP.
Understand the important things to consider so you can make an informed decision about which setup to choose.
A reliable and trustworthy team taking care of your IT can be an invaluable asset for any business. So if you're looking for solid advice on how to effectively manage your tech, look no further than this eBook from CDS.
Download our FREE eBook today — no obligations required.

---
CDS partners with worldwide leaders in technology products and technical support