During the height of the COVID-19 pandemic, many businesses leveraged quick response (QR) codes. Such codes allowed people to submit information and pay bills without the need to make contact with objects or other people.
QR codes go beyond COVID
Did you know that you can also use QR codes to grow your business? Let's take a look at some ways you can use QR codes for your marketing campaigns:
1. Drive traffic to your website
Put QR codes on your website, in your email signature, or on printed marketing materials to increase your website traffic. You can link the code to your home page or any other landing page where you want to direct people.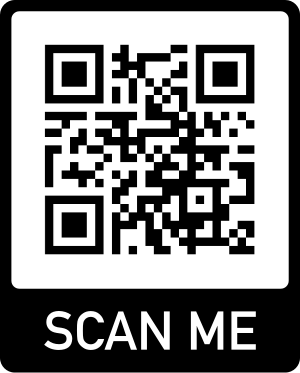 2. Provide access to digital content
You can use a QR code to provide customers with easy access to a PDF or other digital content. Simply create a QR code that links to the file and include the code in your marketing materials.
3. Promote special offers
Add QR codes in your print ads, direct mailers, store windows, or product packaging to inform customers about special offers. You can link the code to a landing page where they can learn more about the offer and take advantage of it.
4. Create an interactive experience
If your business is hosting an event, you can use QR codes to provide information about the event or even offer a digital discount to those who attend. You can also use QR codes to hold scavenger hunts or other games to increase brand engagement.
Put your QR codes where scanning them is easy and there's enough time for your people to scan the code, such as on the table in a restaurant or on a poster in a store.
5. Collect customer feedback
Make it easy for customers to provide feedback by including a QR code on your receipts or posting one around your store. Link the code to a survey or feedback form so customers can let you know about their experience.
6. Build your email list
Leveraging QR codes is a great way to grow your email list. Attach a code to your print ads and website so people can easily sign up for your mailing list. You can even offer an incentive, such as a discount or freebie, to encourage people to sign up.
7. Get social media likes and follows
You can put a QR code that links to your social media pages on your website, in your store, or on printed materials. This way, people can easily connect with you on those platforms. You can even create unique QR codes for every social media platform.
Related article: 7 Social media hacks your small business can try
What are some best practices when using QR codes?
If you plan to incorporate QR codes in your business, follow these best practices:
Test your QR code
Before you distribute your QR code, test it to see if it works properly. The last thing you want is for people to be directed to the wrong page or receive an error message.
Make the target page mobile-friendly
Your target audience will likely use their smartphone and tablets to scan your QR code, so you need to ensure that the link you're redirecting them to is optimized for mobile.
Display QR codes in a convenient area
While you may see QR codes on TV advertisements and billboards, they're not the most user-friendly areas. For one, it's dangerous to entice people to pull out their phones while they're on the road. A 30-second commercial, meanwhile, might not be enough time for people to take out their phone and scan the QR code.
Instead, put your QR codes where scanning them is easy and there's enough time for your people to scan the code, such as on the table in a restaurant or on a poster in a store.
Include a call to action (CTA)
Your CTA should tell people to scan the code and what they'll get if they open its target link. For example, you can say "Scan this QR code for a chance to win a free item!" or "Get 20% off your next purchase when you scan this QR code." This way, people will more likely scan your code.
Don't limit your QR code to one scanner
Make sure that your QR code works with any QR code reader application. If you require people to scan your code using a specific app, they'll be less likely to scan the code and you'll lose out on the chance to convert them into paying customers.
Your QR code initiatives will be for nothing if your business can't operate properly due to IT issues. Complete Document Solutions can help keep your IT infrastructure working optimally at all times. We can also eliminate cyberthreats that can prevent your computers and other devices from functioning properly. Get a FREE IT assessment today.