Since the COVID-19 pandemic began, many businesses have been forced to switch to a work from home setup to ensure continued operations. This led to a surge in the popularity of the video conferencing app Zoom. This cloud-based tool lets users hold virtual meetings, and it quickly became an essential tool for remote teams that need to meet on a regular basis.
However, people soon began to feel the negative effects of frequent virtual meetings, a phenomenon called "Zoom fatigue". Unfortunately, Zoom meetings will be around as long as people continue to work from home. To help ease Zoom fatigue, here are some tips to make virtual meetings more enjoyable:
1. Use an epic virtual background
This is the easiest way to spice up your virtual meetings. Not only can virtual backgrounds cover the mess in your home, but it's also a great conversation starter. You can even challenge your team to come up with the coolest and most unique background for every meeting. They can choose from the various styles and themes that come with the app, or select a custom picture as a background.
To enable virtual background while in a Zoom meeting, click the small arrow next to the camera icon on the lower left side of the screen. You'll see a menu with a "Choose Virtual Background" option. Clicking on that option will take you to a screen with a list of backgrounds you can use.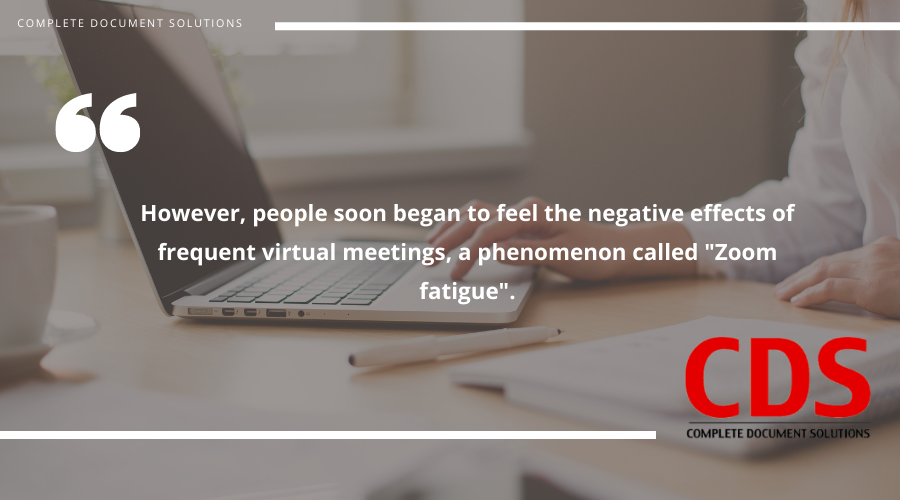 2. Have a fun theme for every meeting
Enliven your otherwise dry Zoom meetings by having different themes for each meeting. Some ideas include dressing up as your favorite movie character, bringing your pets to the meeting, having a wacky hair day, and much more. This promotes a sense of community and increases employee engagement and motivation.
3. Play games
Playing virtual games before or after a meeting is a good way to promote trust and collaboration among your teams. In addition, it helps break the ice and put everyone at ease. Choose games that require every member of your team to participate, such as trivia games, two truths and a lie, Pictionary, Scattergories, bingo, and more.
4. Schedule non-work-related meetings
Zoom meetings don't need to be about work all the time. Hosting non-work-related meetings is a good way for team members to relax and de-stress. There are plenty of activities you can enjoy with your employees to keep the quarantine blues away, including:
Yoga or aerobics
Karaoke
Lunch or dinner
Movie night
Talent shows
Happy hour
We all have to accept that holding virtual meetings is the safest way to interact with colleagues and friends for the time being. But meetings don't have to be dry or monotonous. By trying some of the suggestions above, you can turn a typical team meeting into a fun and engaging activity.
To ensure your team can work effectively at home, you should partner with a trusted managed IT services provider like Complete Document Solutions. Our IT specialists will provide you with the ideal remote setup so you can effectively collaborate with your team while working from home. Not only will this allow you to keep tabs on your employees, but it's also a good way to keep their productivity up. Give us a call today.
Don't have an IT roadmap?
Outsourcing the day-to-day management of your office technology will lead to more productive employees and reduced costs. Find out more by scheduling a call with us or getting a free quote down below.